New Archaeological Discoveries
The archaeological findings found during the construction of the gas pipeline in Albania provide important information for the country's 5,000-year history.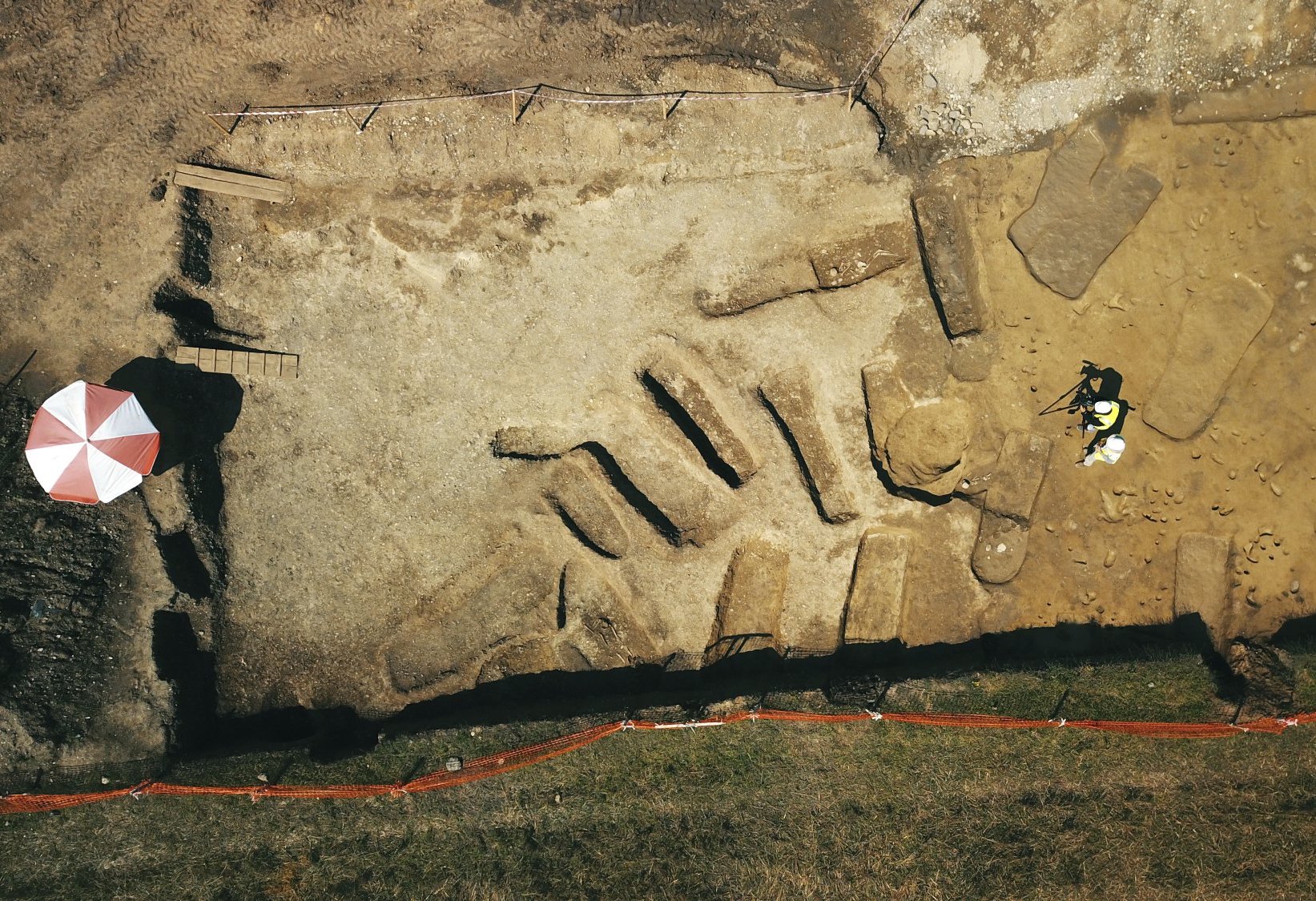 The construction of a gas pipeline near the town of Görice in southeastern Albania provides important information for the 5,000-year history of a country outside the radar of archaeologists during the years of Communist sovereignty.
The excavations at this site near the town of Turan ended at the end of 18 months and archaeologists discovered one of the largest ancient cemeteries in Albania. Some of these tombs were very richly furnished.
Below the basic level of the cemetery, there were the remains of a rare Neolithic settlement with holes formed by small towers.
More than 20 Neolithic settlements have been found in Albania so far. These settlements are roughly dated to the 7th millennium BC and some of them are among the oldest agricultural settlements in Europe. According to Iris Pojani, one of the leading archaeologists; this pipeline work is important in providing an opportunity to excavate an area of ​​unusual size.
Pojani expressed the joy of defining the existence of the Neolithic settlement as eri salt pepper ".
Pojani and the 50-person archaeological team uncovered three cemeteries dating to the Iron Age, Late Roman and Middle Ages on an area of ​​4,000 square meters on the Neolithic huts. Although there is no trace of the cities where the cemeteries have served so far, it is easy to see why people have chosen this place for ages, according to Pojani. Because it's a rich farmland today.
Among the graves; There were rings, bracelets, earrings, amber and glass beads, gold coins, pots, medieval clothes and boxes with silver yarns, as well as spears, daggers, knives and swords. Pottery of neighboring Greece between 10-11 BC. There were copies of wine jugs that were popular among centuries.
Turan, 180 km southeast of the capital, Tirana, is the most important of about 30 sites found during the Trans Adriatic Pipeline pavement. In this project, gas from Azerbaijan, Turkey, Greece, Albania and the Adriatic Sea to Italy will go right.
The project has resulted in a total of 215 kilometers of excavation in Albania, but officials say the excavations are almost complete and no more archaeological finds are expected.
TAP project Cultural Heritage observer Arber Kaida says: ği We will not just leave a project in a short time, but we will leave a cultural heritage that people will see.